So I'm researching what we can actually do in Montreal, in the winter time. I'm sure during the summer, we can go to the amusements park or the park in the middle of the city.
On top of having to find more indoor activities, almost all the museums and similar places are closed on Mondays. Our last day is on a Monday and I want to make the most of it.
Definitely places worth visiting is St.Laurent street and Rue Crescent (but that's more of a night time place). Everybody says I should visit Vieux Montreal. Some of the places I plan to go are there, so I guess we can wander around anyways.
Rue Cresent


St.Laurent

I found out there's a whole UNDERGROUND city in Montreal! Well, right under it. It's got shops and restaurants and movie theaters! It's incredible! I look forward to exploring that because it'll be like a SUPER HUGE UNDERGROUND MALL.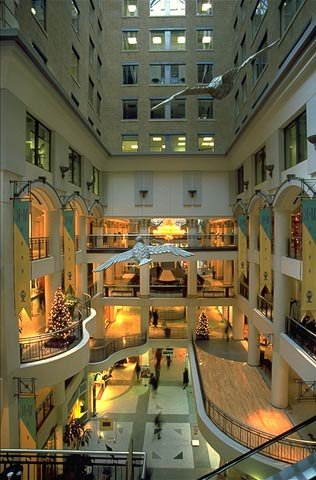 The places I've planned to visit are the Biodome (I was right!). Apparently, it's also a zoo/aquarium!! I'm very excited about visiting that place.

Montreal has a Science Centre too. It's the only place open on Mondays and the adult ticket is only $11.50, compared to around $20 in the Ontario one. I have a membership so it's free anyways. Andrew's not too into this, but I guess we'll see.

One place I wasn't really aware of is their Museum of Archeology and History (Pointe a Calliere). Apparently, it's got some underground tunnels or just plain interesting things to look at. Also not open on Mondays.

So far, those are the places I plan to hit. Will have an itinerary up as soon as I figure out just how I'll be getting to each place.
An entry on food will be the next in the series.